Rabbit
Jump to navigation
Jump to search
If you find a typo, inconsistency, or error, please sign up and help out the wiki! We can't do it without your help! :D Thank you!
Rabbit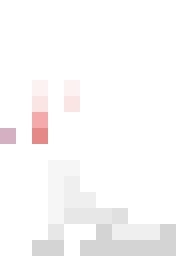 Rabbits are passive animal mobs.
Spawning
Rabbits spawn in forest and plains biomes.
There is a small chance of a rabbit spawning with the name "Porcupine".
Drops
It can drop raw rabbit, rabbit's foot (a brewing ingredient), rabbit hide and rarely, a carrot.
Behavior
Rabbits jump around aimlessly unless they have been hit and are trying to escape a player.
Rabbits are able to jump higher than most mobs.
Variations
There are certain skins a rabbit can only have if named "Moose" or "Toast".
Rabbits called "Porcupine" can spawn naturally and have strange behavior.
History
Version
Date
Changes
1.27
Nov 13, 2015
1.28
Oct 08, 2016

Fixed the "Porcupine" bug, and then readded it as an official Easter egg
Fixed rabbits ignoring lonely mode
Trivia
If you name a rabbit "Porcupine", the rabbit will freeze in place.
There is a small chance a rabbit named "Porcupine" will spawn naturally. This was originally a bug that Zanzlanz decided to leave in the game as an Easter Egg, due to how random it was.
See also