Wooden planks
Jump to navigation
Jump to search
If you find a typo, inconsistency, or error, please sign up and help out the wiki! We can't do it without your help! :D Thank you!
Wooden Planks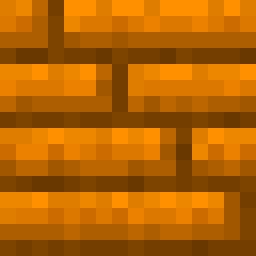 | | |
| --- | --- |
| Name: | Wooden Planks |
| Type: | Solid |
| Mine with: | Hand, Axes |
| Drops: | itself |
| Stackable: | Yes(64) |
| Flammable: | Yes |
| Physics: | None |
| Found naturally: | In chests |
| Renewable: | Yes |
The wooden planks block is necessary for many of the base crafting recipes in the game. It also has a backdrop.
Obtaining
When mined, wooden planks drop themself.
Natural Generation
There is a chance of a bonus chest generating with 6-12 wooden planks.
Wooden planks are also part of the skyhold, ruins, and dungeon loot chests.
Crafting
Wooden planks are easy to craft because they are made from wood, which is found in abundance in forests.
Wooden planks can also be crafting from wooden plank backdrops.
Usage
Wooden planks are a common building resource as they are easy to craft. They are used in a lot of crafting recipes, as seen in the section below, making them a valuable renewable resource.
They are flammable, but the chances of them being set on fire in the over world are quite small. However, it is better not to use them in the nether because of there low resistance to fire.
Crafting Ingredient
You can make many things with wooden planks, including wooden tools. Wooden planks can also be used to craft a backdrop.
Fuel
| Item | # of items smelted | Notes |
| --- | --- | --- |
| | 1 | It is more effiecient to craft wood blocks into four planks, because they each smelt one item. |
Tasks
History
Wooden planks were introduced in the first released version of Mine Blocks
The texture of wooden planks was changed several times
Trivia
In Minecraft, there are six different types of wood.
See Also