J
Jump to navigation
Jump to search
If you find a typo, inconsistency, or error, please sign up and help out the wiki! We can't do it without your help! :D Thank you!
J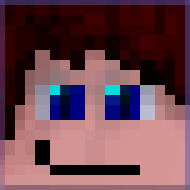 | | |
| --- | --- |
| Name: | J |
| Type: | Solid |
| Mine with: | Hand |
| Stackable: | No |
| Physics: | None |
| Found naturally: | Yes |
| Renewable: | No |
The J block is an extremely rare block found only in survival worlds.
Obtaining
When mined, J drops itself.
Natural Generation
The J block generates in the Overworld in survival worlds, with commands disabled. It can generate anywhere below level 40, replacing stone. Only one J block can generate per world.
Usage
The J block has no practical use in survival, though it serves as a trophy to show how long a player has spent mining in a world. When the player shift-clicks on the J block, the screen will turn red and this text will appear:
Hi.
I'm J.
I'm quite useless.
For now.
Still!
History
| Version | Date | Changes |
| --- | --- | --- |
| 1.17 | Oct 12, 2011 | |
| 1.26.4 | May 31, 2014 | Added "Still!" to the end of the J block's message |
| 1.27 | Nov 13, 2015 | J block no longer generates when creating worlds with cheats turned on |
Trivia
There is a J block in the background of the Mine Blocks website
Gallery
See also